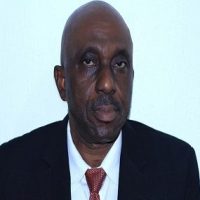 Richard T. Obashe
Director Library & Information Technology
Mr. Richard T. Obashe is the Director, Library and Information Technology – LIT.
Until his promotion to the rank of Director, Mr. R.T. Obashe was the Chief Librarian. He holds a Bachelor degree in Library and Information Science from Ahmadu Bello University, Zaria, in 1990, and a Masters degree (MLS) from the University of Ibadan. He is a chartered and certified Librarian.
Mr. Obashe is a member of the Nigeria Library Association (NLA), a member of the Special Library Association of America (SLA), a member of the Chartered Institute of Library and Information Professionals of the United Kingdom (CILIP), a fellow of the Institute of Corporate Administration, Nigeria Institute of Policy Management Development (FIPMD), and Corporate Institute of Democratic Administration (FCIDA).