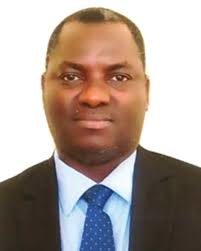 Prof. S. E. Iyuke
Principal/Chief Executive
(over 25 years)
Prof. Sunny E. Iyuke was appointed Principal and Chief Executive of the Petroleum Training Institute (PTI), Effurun, Delta State on July 4, 2016.
Until his appointment, Prof. S. E. Iyuke was the Head of school of Chemical and Metallurgical Engineering, University of Witwatersrand, Johannesburg, South Africa.
The distinguished Don holds a Bachelor of Science (B.Sc.) in Chemistry from the then Bendel State University, Ekpoma, now Ambrose Alli University, Ekpoma, Edo State. Two Masters of Science (M.Sc.) in Chemical Engineering from Ahmadu Bello University, Zaria, Kaduna State in 1992 and 1994 respectively; and a Ph.D., in Chemical Process Engineering from the National University of Malaysia in 1994.
His vast experience in the field or academics has been put to bear in 10 (ten) Universities of international repute across the globe as an Associate and visiting Professor. These include Association of African Universities to Centre for Petroleum Research and Training, Institute of Petroleum Studies (IPS), University of Port Harcourt, 2014-2015; Department of Petroleum Engineering, University of Alaska, Fairbanks, USA, 2014-2015; National University of Malaysia, 1999-2016; Vaal University of Technology, Vanderbijipark, South Africa, 2006-2012, among others.
Prof. Iyuke, an erudite scholar has presented over 262 incisive articles in international journals and conferences. He has also contributed to several registered patents and patent applications, besides different chapters in books he jointly authored.
One of his lead paper entitled, "Wealth Creation Through Diversification and Transformation in the Education and skills Development" was delivered at the Refining and Petro-chemical Conference, Port Harcourt in 2013.
As a renowned Researcher, Prof. Iyuke has published over 25 breakthrough research works. His research leadership grant has won atop R20 million (320 million) from Government Agencies and Industries between 2008 and 2013.
On top of that, he has research collaboration with the University of Akansas, Fayetiville, USA; National Aeronautics and Space Administration (NASA), Vaal University of Technology (VIT), South Africa; Institute of Fuel Cell, Faculty of Engineering, National University of Malaysia, Bangi, Malaysia; just to mention but a few.
Prof. Iyuke has produced numerous patents in Nanotechnology internationally and locally, including world Intellectual Property Organization of International Bureau.
In recognition of his research works, Prof. Iyuke was rated "Category C" by the National Research Foundation (NRF) of South Africa in 2012. Like a beautiful bride, his research works has attracted 35 professional and academic prizes and medals in recognition of his innovative, excellence and valuable accomplishments.
Prof. S. E. Iyuke who holds the Chair of APV-SPX Professor of Biochemical Engineering at wits, is a fellow, Vice President and member of 10 Professional Bodies: Fellow, South Africa Academy of Engineering; Vice President, Council of South Africa Institution of Chemical Engineers, Vice Chair and member, South Africa Institution of Chemical Engineers (SAICHE); and Chartered Engineer, Engineering Council of the United Kingdom. Others are member, International Mesostructured Materials Association, Association for Environmental Health and Services, American Association for the Advancement of Science and the Nigerian Society of Chemical Engineers.
Prof. Sunny Esayegbemu is happily married with three children.