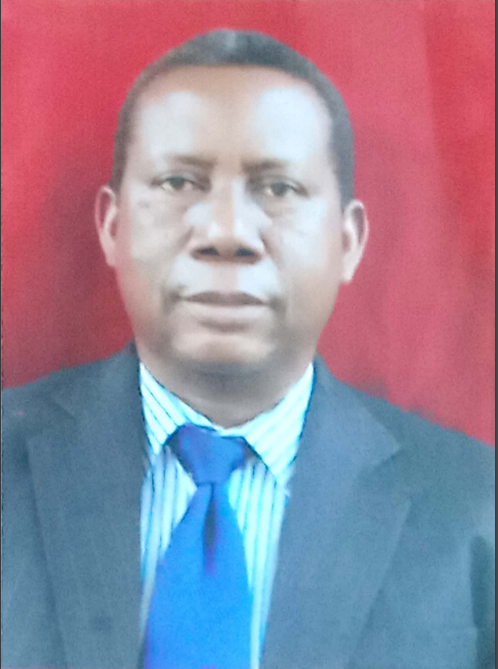 Engr. John Atebefia Evwodere
HOD, Petroleum & Natural Gas Engineering Technology
(over 25 years)
Engr. John Atebefia Evwodere holds a Bachelor of Science Degree in Chemical Engineering from the University of Ife, Ile-Ife, now Obafemi  Awolowo University, and a Master of Engineering Degree in Chemical Engineering from the University of Benin, Benin-City and a Second Masters Degree in Public Administration (MPA) from the Delta State University,  Abraka. He joined the services of the Institute in October, 1992 as a Lecturer IV. He rose through the ranks and was promoted Deputy Director (Training) on the 1st of January, 2016. He was appointed to his current position as  Head of the Petroleum and Natural Gas Processing Department at the Petroleum Training Institute, Effurun in 2017.  He has attended courses and obtained certificates in Safety, Industrial Occupational Safety and Health from the Aberdeen College, Robert Gordon University and the Aberdeen Skills and Enterprise Training Limited (ASET) all in Aberdeen, United Kingdom.  He was also trained on Flowstation Operations by Ipedex, UK. LNG Production / Processing and Control Room Operations. NLNG  Training Department, Bonny Island, Nigeria in December,2002.
He started his career in the Petroleum Industry with Mobil Producing Nigeria, now ExxonMobil, QIT, Eket as a Production Crew member offshore before joining the Petroleum Training Institute in 1992. He has been actively working as a consultant in the Petroleum sector in addition to his normal lecturing duties. He handled Petroleum Production Operations and Safety in SPDC (SITP/2) programme (2002-2003) and the NNPC (FSPT) programme . In NAOC (Ogbainbiri Flow station Upgrade to include Gas Compression) he was in GTC (UK) team that trained the NAOC personnel where he handled operations, Green Circle Energy (Gas Production, Processing Operations and Maintenance for DPR staff), PTI Consultancy Service, etc.
He has presented papers on Capacity Building at different occasions including the one on PETROLEUM TECHNOLOGY CAPACITY BUILDING. A Paper Presented at The House of Representatives Committee on Petroleum Resources (Upstream) Nigerian Content Development Stakeholders Workshop at Transcorp Hilton, Abuja. 16th April, 2008
He is a member of the National Executive Committee of the Oil and Gas Trainers Association of Nigeria (OGTAN). He was first and current Coordinator of the Warri Zone (Edo/Delta) of OGTAN, first Coordinator of the FABRICATION & CONSTRUCTION Professional Workgroup in OGTAN.
Member, Presidential Committee For The Development Of A Competency Based Curricula In Environmental Technology And Petroleum Production and Gas Processing Engineering Technology, In Collaboration With NBTE at The Rivers State Polytechnic, Bori in October 2006. He delivered the paper titled 'THE CHALLENGES OF MANAGING GAS PIPELINES: LOSSES, OCCURRENCES AND PREVENTION', at the Workshop of Learning Managers of the Oil/Gas and Allied companies and PTI Management on 19th May, 2016 at the PTDF Towers, Abuja.
He coordinated the training of the men from the Energy Ministry of the Republic of Benin in LNG and LPG operation course by the PTI Consult in 2016.
---
Professional Membership
 Institute of Corporate Administration of Nigeria (FCAI)
 Institute of Human and Natural Resources (FHNR)
 COREN Registered Engineer
 Nigerian Society of Engineers (MNSE),
 Nigerian Gas Association (AMNGA)
 Nigerian Society of Chemical Engineers (MNSChE),
 Society of Petroleum Engineers (MSPE), and
 Nigerian Institute of Management Chartered (MNIM).