Specialized and Booster Courses For Oil & Allied Industries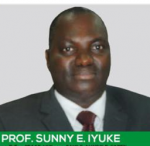 The Petroleum Training Institute is a specialized institution with a mandate to train indigenous manpower to meet the technical and administrative demands of the oil and gas and other allied industries in Nigeria and Africa. Organizations and individuals have the opportunity to choose from a training bouquet of 223 courses which are designed to provide quality solutions that advanced organizations goals and/or personal developments objectives. Our wide range of specialized and professional training, and career development programs have been developed based on industry requirements and address current and emerging industry challenges.
Delegates on our training programs enjoy a world class training experience delivered by seasoned industry professionals who have honed their skills and gained extensive experience in their various fields locally and internationally. Our state of the art Conference Center Complex houses training rooms and well – furnished Guest House/Suite. Training rooms are fully equipped with modern audio visual and multimedia aids, air-conditioning and other support facility. Delegates from around the world do not have to worry about accommodation as our Guest House provides rooms, suites and catering to meet their needs.
The Petroleum Training Institute in addition to training also seeks to address industry challenges through scientific research work, consultations, analytical and technical services. Our consultancy services cuts across Environmental Impact Assessment for projects, Technical Training, Manpower Development, operations Assurance and Maintenance integrity and Technology Services for several private and public – sector clients.