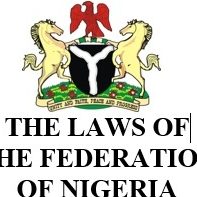 The Petroleum Training Institute Act and Its Service Level Agreement –  SLA
CHAPTER P16
PETROLEUM TRAINING INSTITUTE ACT
An Act to establish the Petroleum Training Institute to. provide courses of instruction, training and research in petroleum technology and to produce technicians and other skilled personnel required to run the petroleum industry.
[1972 No. 37.]
The PTI Academic Standards, Rules and Regulations
To provide advice, guidance and ongoing assistance to prospective and full/part time students and their advisers from initial enquiry through registration and subsequent graduation for our programmes.
 Students Hostel Rules and Regulations
The Hostel Authority shall comprise the Hall-master, the Hall-Wardens and all the Senior Staff in student Affairs and Halls of Residence Divisions.
Each student in his/her own interest must be well acquainted with the Hostel Administration. The Hostel Authority consists of the following:
The Student Affairs Officer
The Housekeeper
The Porters
The Cleaners
The Hall-Master
The Hall Wardens
The PTI Consultancy Service Unit Bye Law
To provide qualitative technical and professional services to all government and non-governmental organizations which may include those related and relevant to the critical aspect of the Nigerian economy and shall cover a wide range of specialized professional fields by essentially running full time, part time, staff development programmes Booster Courses and skill acquisition Courses.
The PTI Employees Policy Guidelines
The Appointments, Promotions, Discipline and Policy guidelines is issued by the Governing Council of the Petroleum Training Institute (PTI) Effurun, for the guidance of
Management and Staff of the Institute in the performance of their functions.
An employee of the Petroleum Training Institute is a public servant. As public servants, staffers are under obligation to serve the country with their talents, in honest stewardship and with spirit of patriotism. They are expected to discharge their duties to the best of their abilities.
The PTI as a Federal Government-owned technological institution puts the employee in a special role as both public servant and business entrepreneur
(because of the PTIConsult)
The revised policy guidelines set out in this document take effect  from 6th October, 2011.