Method of Payment – DiPTI
TO MAKE A DONATION FOR THE DiPTI PROJECT:
FOLLOW THE STEPS BELOW
CLICK THE LINK ABOVE TO GET STARTED
NAME: TYPE PTI AND CHOOSE PETROLEUM TRAINING INSTITUTE FROM THE DROP DOWN OPTIONS
NAME OF SERVICE/PURPOSE: CHOOSE DONATIONS AND GRANTS
DESCRIPTION: TYPE DIPTI
AMOUNT: TYPE AMOUNT IN FIGURE
PAYERS FULL NAME: ENTER YOUR NAME OR ORGANIZATION
PAYER'S E-MAIL: ENTER YOUR E-MAIL ADDRESS
PHONE: ENTER YOUR PHONE NUMBER
ENTER THE CONFIRMATION CODE IN PROVIDED BOX
CLICK ON PROCEED TO PAYMENT
First Remita Page for Payment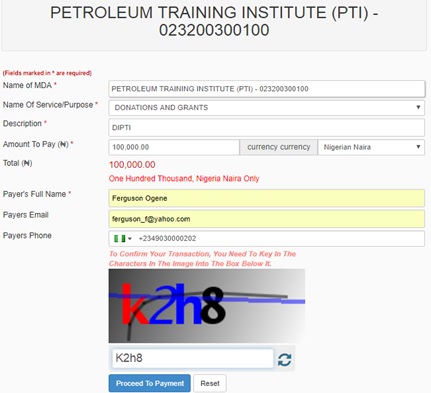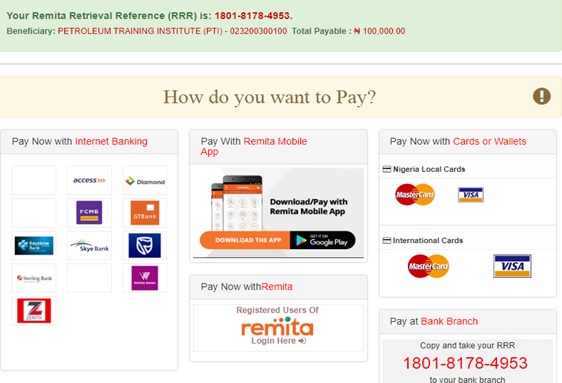 OPTION 1: INTERNET BANKING
Click on your bank logo to login to your Internet Banking Platform
Complete the payment from your Online Banking dashboard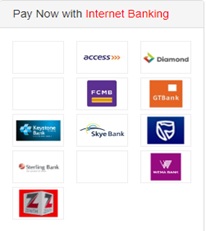 OPTION 2: Remita Mobile App
This is for those that have login account created with the Remita Mobile App and you will only be required to enter your user name and password to proceed with the payment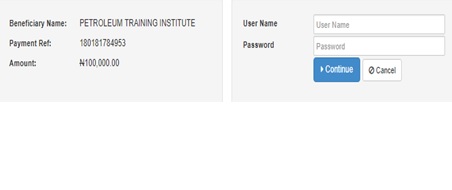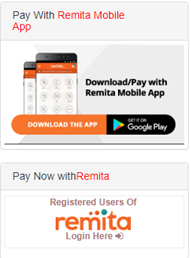 OPTION 3: Pay With Cards or Wallets
Click on your ATM card option ie either Master Card or VISA under Nigeria if your account is on local (Naira) currenc or International if it's on foreign currency. You will see the screen shot below to complete the process.
Note: You will get a sample pop up message below, click on Proceed to see the next screen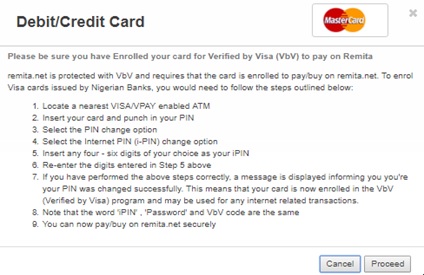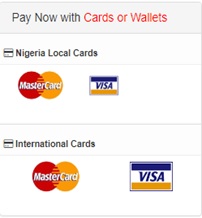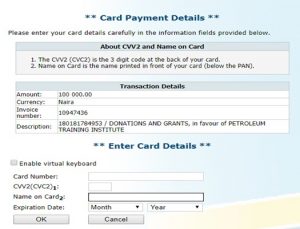 Option 4: Pay At Bank Branch
This option requires you to take the RRR code as shown on the sample picture at the right of this text, to any branch of a bank for payment. Tell the casual you are to make remita payment and you will be asked to produce the RRR code.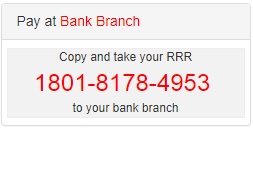 Option 5: Pay By Cheque
Petroleum Training Institute, Effurun