Research & Development: 2018 Student Poster Competition Holds 30th Aug., 2018
July 16, 2018

Posted by:

Ferguson

Category:

NEWS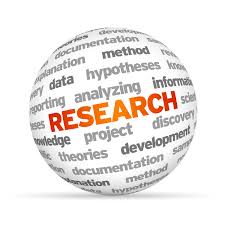 Research & Development
2018 Student Poster Competition
Call for Entry
The Research and Development directorate invites all HND II students to enter the competition for the​​ 2nd​​ R&D Annual Students Poster Competition. This event seeks to provide a platform for our students to showcase their project works to the PTI community and the general​​ public.
Guidelines for Entry into the Competition
Each contestant must be HND II students of Petroleum Training Institute.

The competition is project based.​​ 

For group projects, the students involved in the project should​​ submit one entry.

PTI logo should be displayed on the poster.​​ 

Competitors shall plot the poster on a 3​​ x​​ 4 feet sheet of flex or paper material. ​​ 

Competitors may choose to orient the poster vertically or horizontally.

All illustrations and text must be readable from a distance of 3 feet.

Competitors will be given a five-minute window to showcase their projects with the judges. Judging sessions will consist of a three-minute presentation given by the competitor plus a two-minute question-and-answer period.
Poster Layout
The poster must include the following:
Title

Names of author(s) and affiliated​​ department(s)

Abstract (must be the same as abstract uploaded on the PTI webpage)

Introduction

Project Objectives

Materials and Methods

Results (Tables, Graphs, Charts)

Conclusion

Future recommendation​​ 

References
Competition​​ Details
Date:  Friday 10th​​ August 2018
Time:  11:00​​ am – 4:00​​ pm
Venue: ​​   Corridor leading from the administrative block to the Electrical​​
Eng/PEG labs
All posters will be displayed on the wooden wall of​​ the corridor leading from the administrative block to the​​ electrical engineering/PEG labs.​​ 
Awards for the Competition
Prizes for the competition will be awarded at​​ option/departmental levels.​​ 
Prizes for the competition will be awarded in the following categories:
Gold

Silver

Bronze

Award to the department with the "Most Innovative Research."

Award to the department with the "Highest Number of Participants"​​ during the training.
Registration
To participate in the competition,​​ students are expected to register for the competition​​ ​​online.​​ Please click​​ here​​ to register for the competition.​​ 
The closing date​​ for entry​​ is Friday, 3rd​​ August 2018.
For all questions concerning the Student Poster Competition, please​​ contact Mrs​​ Nwinee by email on​​ research@pti.edu.ng​​ ​​ ​​ ​​