PTI 2017 CONVOCATION CEREMONY – Programme of the Day
September 11, 2017

Posted by:

Ferguson

Category:

Uncategorized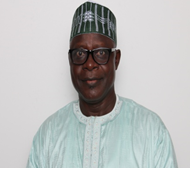 PTI 2017 CONVOCATION CEREMONY
Programme of Activities
Day I: Saturday, 30th September, 2017
Launching of Digital PTI (DiPTI) by the PTI National Alumni
Association
Venue: PTI Conference Centre Complex, Conference Hall
Time: 10.00 am
Day 2: Tuesday, 3rd October, 2017
i. Principal/Chief Executive's Press Briefing
Venue: Institute's Council Chamber
Time: 11.00 am
ii. Tuesday 3rd – Friday 6th October, 2017
Accreditation and collection of convocation kit (9.00 am daily)
Day 3: Friday, 6th October, 2017 Pre-convocation lecture:
Topic: Youths Training Empowerment: A Panacea for Peace in
Niger Delta Region.
Guest Speaker: Engr. Simbi Kesiye Wabote, Executive Secretary,
Nigerian Content Development and Monitoring Board (NCDMB)
Venue: PTI Conference Centre Complex, Conference Hall
Time: 10.00 am
Day 4: Saturday, 7th October, 2017
Convocation for the Conferment of Diploma, Certificates, Prizes and
Fellows
Venue: PTI Convocation Centre Complex, Conference Hall
Time: 9:30 am
Eminent personalities to be conferred with the PTI Fellow:
Alhaji Aliko Dangote, GCON, Chairman, Dangote Group.
Chief (Dr.) Edwin K. Clark, CON.
Sen. Nimi Rarigha Ameange, Pro Chancellor, Federal University of Petroleum Resources (FUPRE), Delta State.

Chief Frank Ovie Kokori, Former Secretary General, NUPENG
Graduation Kit:
HND graduands are to pay a non-refundable fee of N5, 000.00 and Diploma/Certificate Graduands N4, 000.00 to the Institute's Finance Department. They should present their receipt of payment and collect their graduation kit from the Students' Affairs Office.
All hired graduation gowns must be returned in good condition to the Students' Affairs Officer immediately after the graduation ceremony. There would be a N500 (Five Hundred Naira) surcharge for each day the gown remains with any defaulting graduand.