SUG Students Week Begins
June 12, 2017

Posted by:

Ferguson

Category:

Uncategorized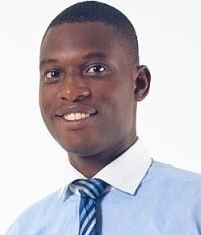 Students at the Petroleum Training Institute (PTI), Effurun, Delta State, has commenced 2017 SUG week which will includes Mr. Macho contest, Beauty contest, indoor and outdoor games.
The events that will start officially today 12th of June with a rally expect students to turn out in large numbers, sporting all kinds of attire, to dance round the school premises, it is the first day of the Students' Week, a Monday which will end up with an opening ceremony of inter departmental football match.
Tuesday will be the "Old skool Day" where boys will turn to men and ladies will turn to girls, with many old school songs and outfits expected to be displayed.
Wednesday will be the Rag Day. As early as early as possible, many students will leave the campus dressed like real mad men. Off to Effurun town and Warri metropolis, in search of money. Later Wednesday evening will be bonfire night where  DJ  will be thrilling the students in attendance with good music.
Thursday is tagged "Jeans and Jersey day", it will be a thrilling moment as the students are to come out with colours of various jersey.
On Friday will be the final of departmental football and basketball match. Friday evening will be Miss PTI and Mr. Macho Contest which will be held at PTI Conference Centre. A lot of talents and varieties will be displayed.
The SUG Vice President, Bass Jeremiah is the organizer of the event.
Stay tuned with The Actualizer's Team(TAT) for details